What do do when your account has been activated in BidClips
BidClips Account Activation Email
Once you have been added as a user to the BidClips platform, you will receive an account activation email. The email subject of this email is "BidClips account activation". Please remember to check your spam folder if you do not receive the email in a timely manner.

When the email is opened, you will need to click on the 'Activate your account and login' button.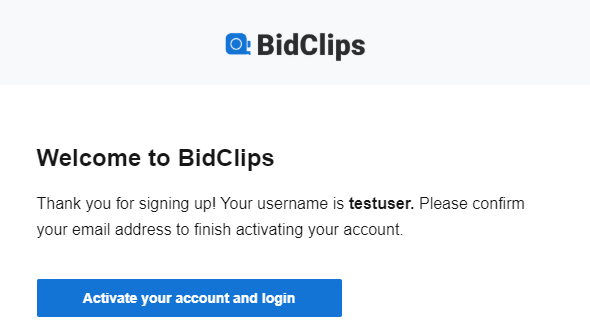 Once the 'Activate your account and login' button is pressed, you will be redirected to a password reset page.
Password Reset Requirement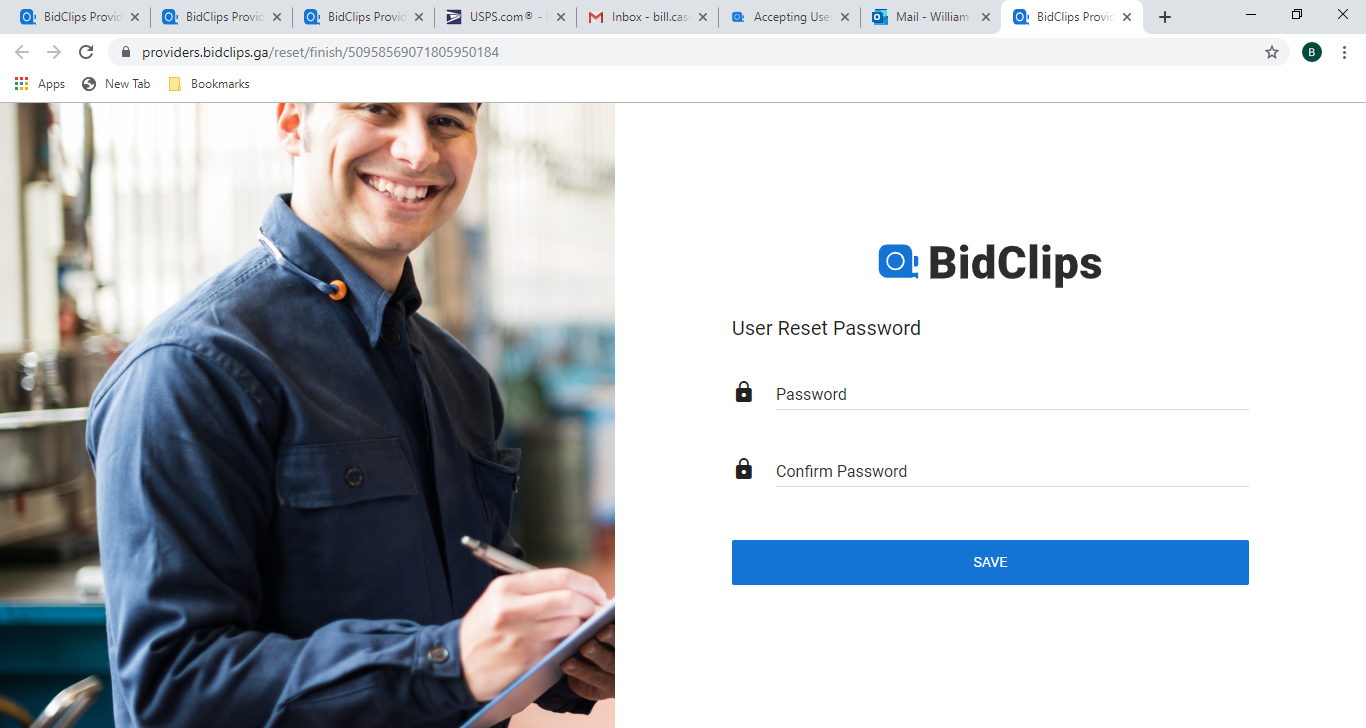 Please reset your password at this time and click 'SAVE' to continue. Please note that all passwords must be at least six (6) characters in length.
After your password reset has been applied, your account will be activated and you will see a link to log in to BidClips under the 'Login URL:' label.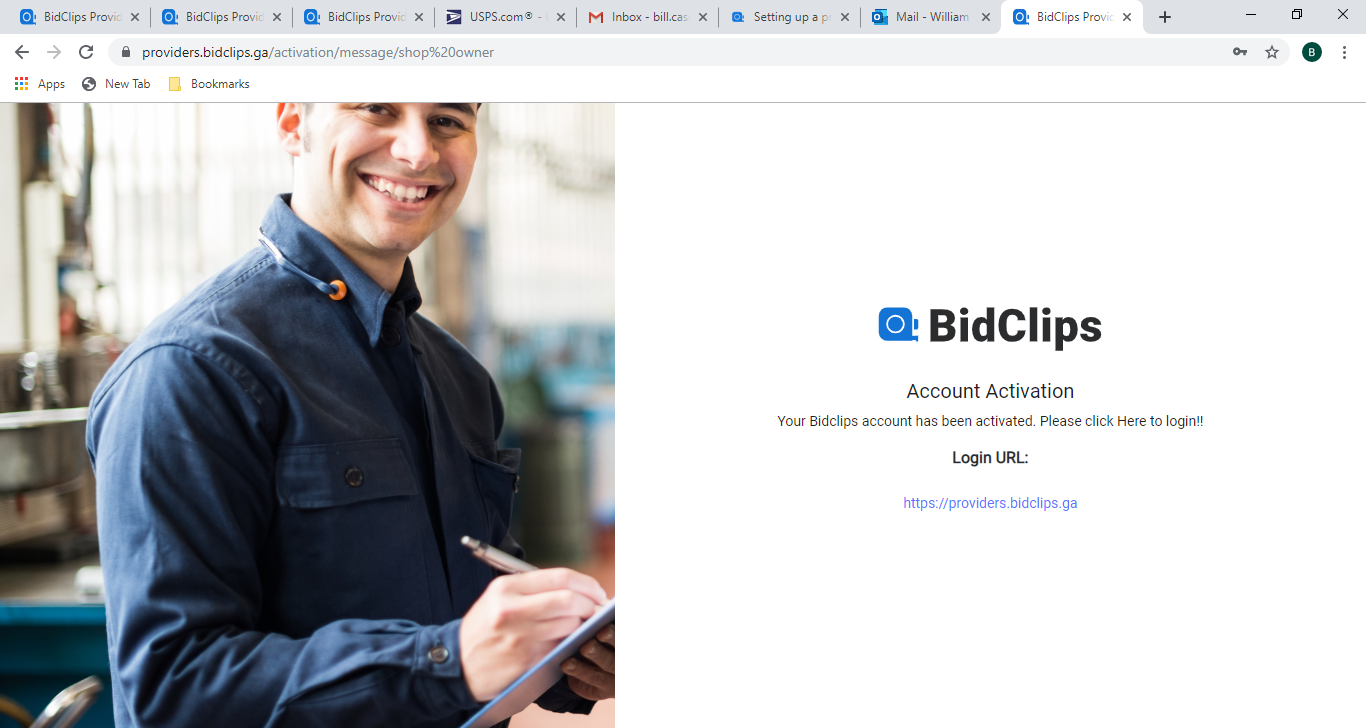 Account Login
Once you click on the link, log in to BidClips with your user id and newly created password. Now you are ready to start using the provider portal!