Learn the basics of the Service Request page
The BidClips Provider Portal provides filtering and navigation tools to help you efficiently locate existing service requests.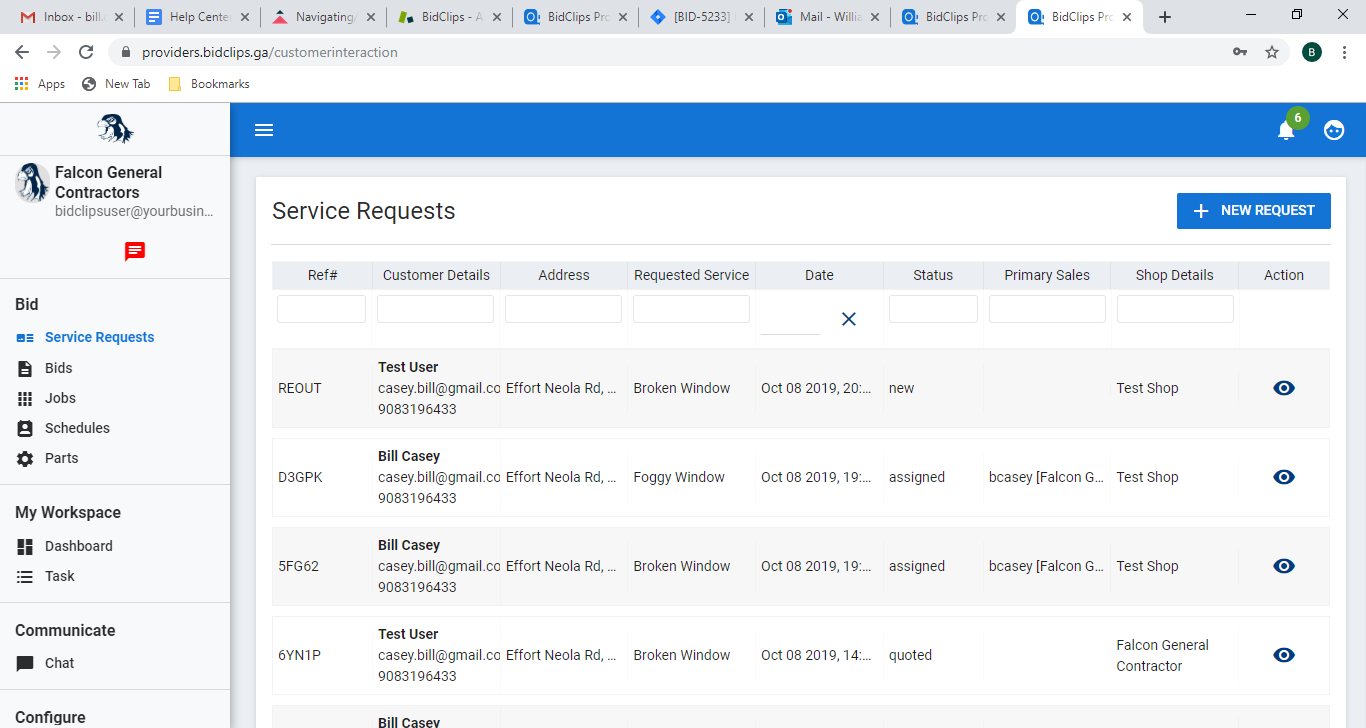 Filtering Service Requests
You can use filters for at the top of the page for any of the displayed columns to help locate specific service requests. The example shown below will first use a date filter of October 1, 2019. This will reduce the number of rows displayed to only the requests that were created on that specific date. To apply a date filter:
Click on the 'Date' box at the top of the page and a calendar editor will appear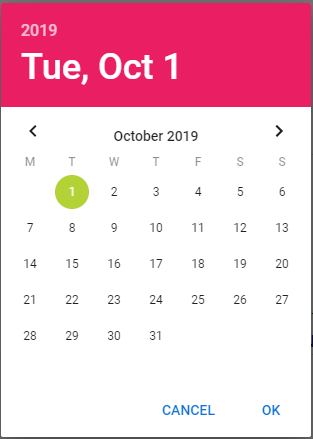 Select the desired 'Date' value
Click 'OK'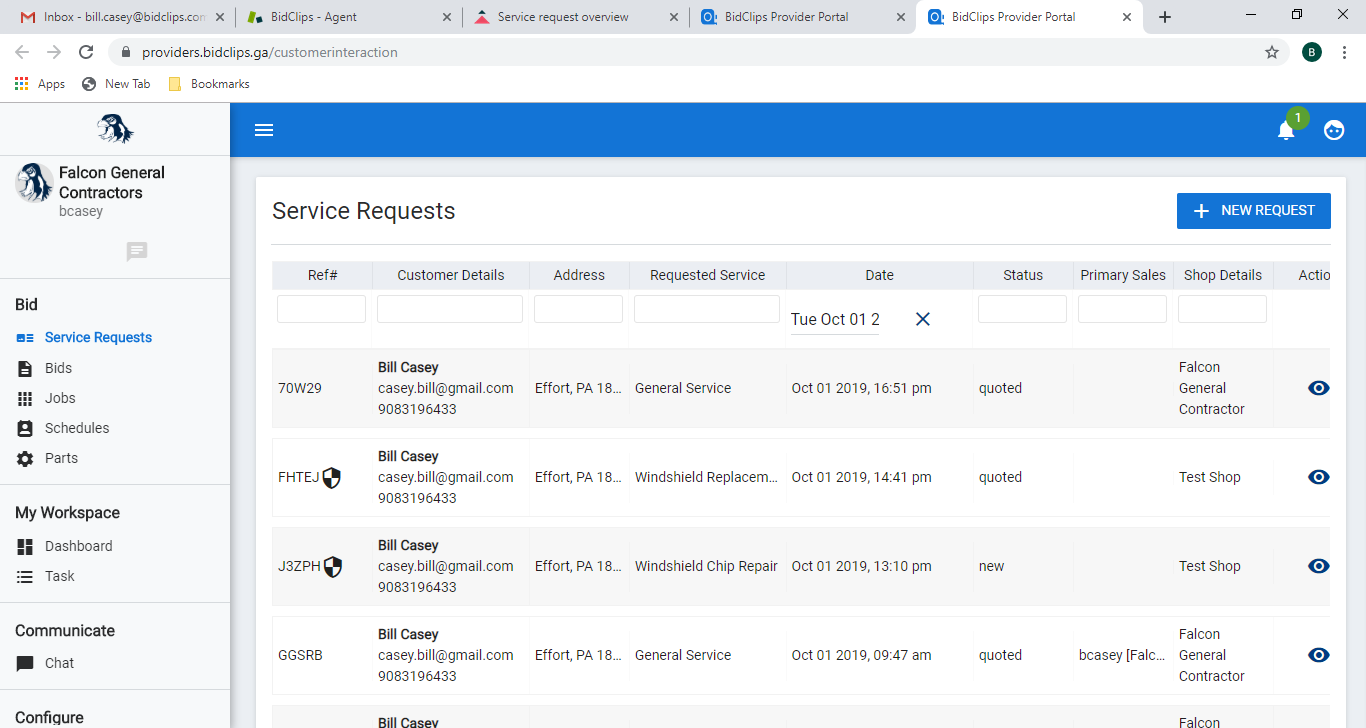 Suppose you have multiple shops and only want to see the orders for one shop on the previously filtered date. Here you will click in the 'Shop Details' box at the top of the page and start typing the name of the shop you would like to filter on. Filtering will occur as you start typing the name of the shop. The example below shows a filter of 'Test Shop'. You will now only see the service requests for the Test Shop that were created on October 1, 2019: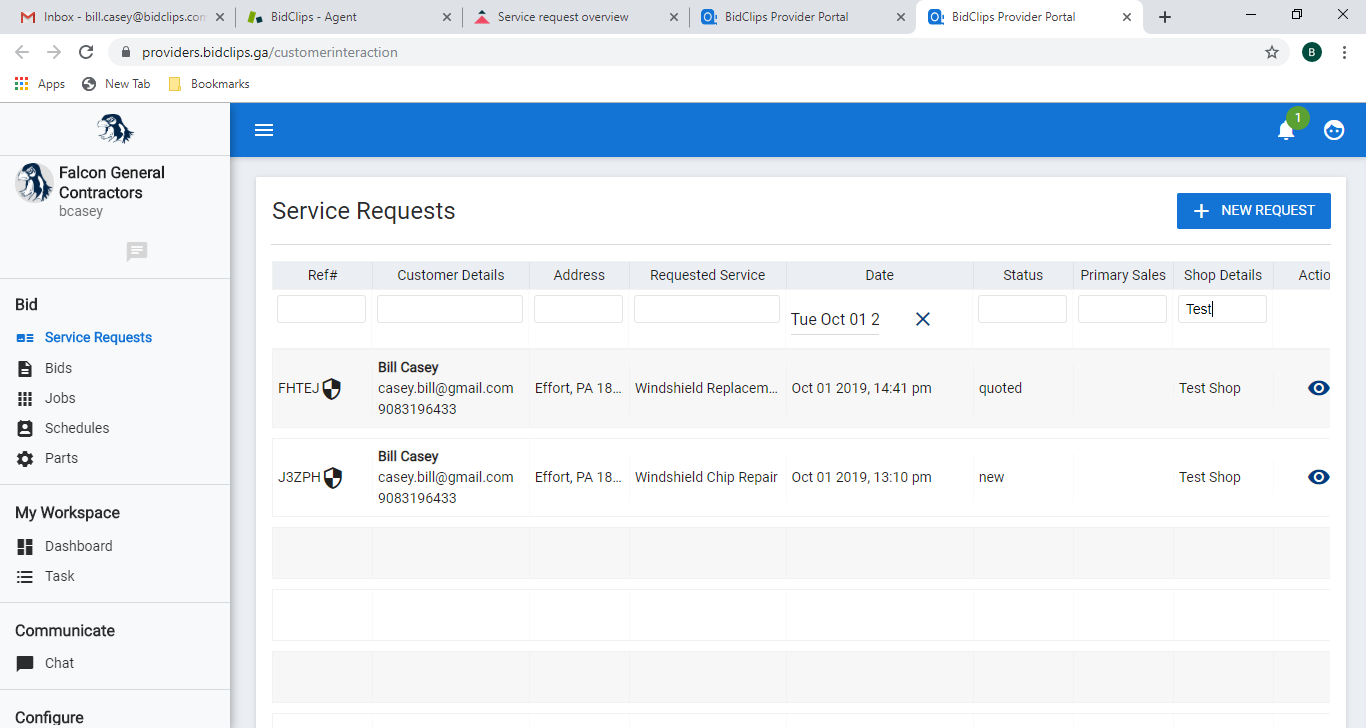 To Remove the filters:
Click the 'X' next to the 'Date' value
Clear the 'Test Shop' value
Navigating Service Requests
At the bottom of the Service Requests page you will notice 'Previous' and 'Next' buttons. You can use these to page forward and back through historical service requests. You can skip to a specific page by clicking in the page field, entering a number and pressing 'Enter'

Finally, you can choose to change the number of rows displayed on the Service Requests page by clicking on the rows drop-down list as shown below.