Learn how to add questions your customers will see on the journey template
Customer Question
In the Question type menu, choose "Customer Question"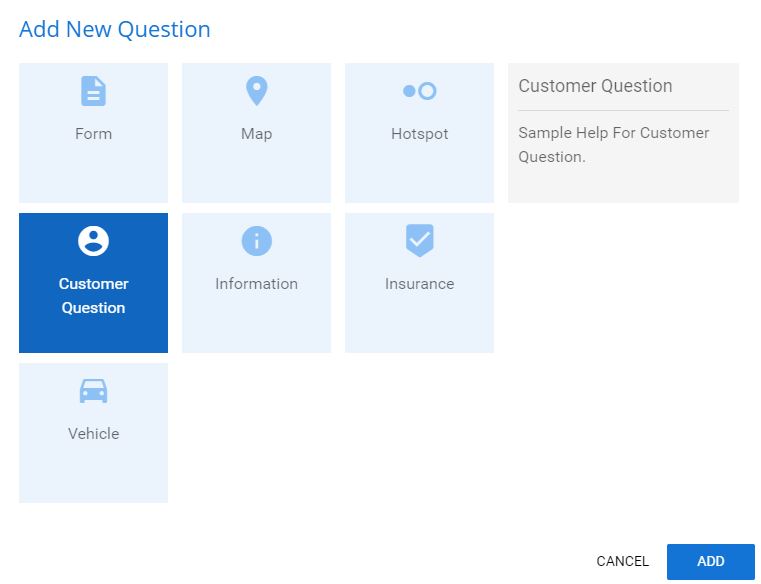 After selecting the "Customer Question" tile, press add. This will open a window with two main options.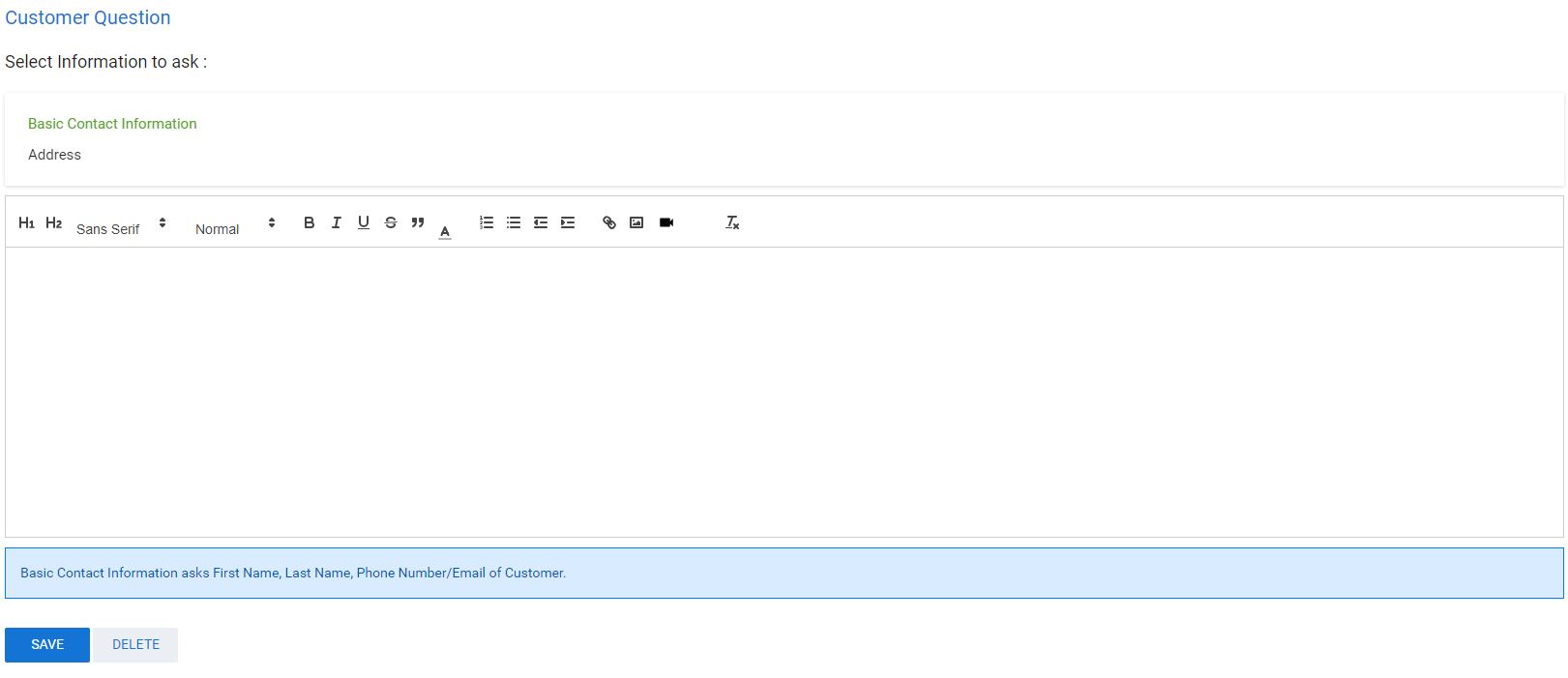 The first option is "Basic Contact Information", this option will require the viewer to enter first/last name, phone number and email. This question type is required in order to save the template.
The second option is the "Address" option. This option will open a new window
This window contains the two main options for the "Address" question.
Postal Address: Manually entered by users and will read as an address text.
Map Location: This will show the location on a map.
Once the address types are chosen, choose whether to make it required.