Learn how to change customer details from the Service Request Page
The Service Requests page will be the page you are directed to when you first log into the BidClips Provider Portal. If you need to navigate to the Service Requests page from the Provider Portal, you can do so by clicking on the 'Service Requests' link from the 'Bid' section of the navigation bar on the left side of the screen: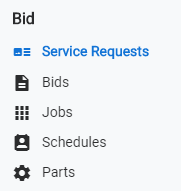 Navigating to the Service Requests page will show you a list of all existing requests.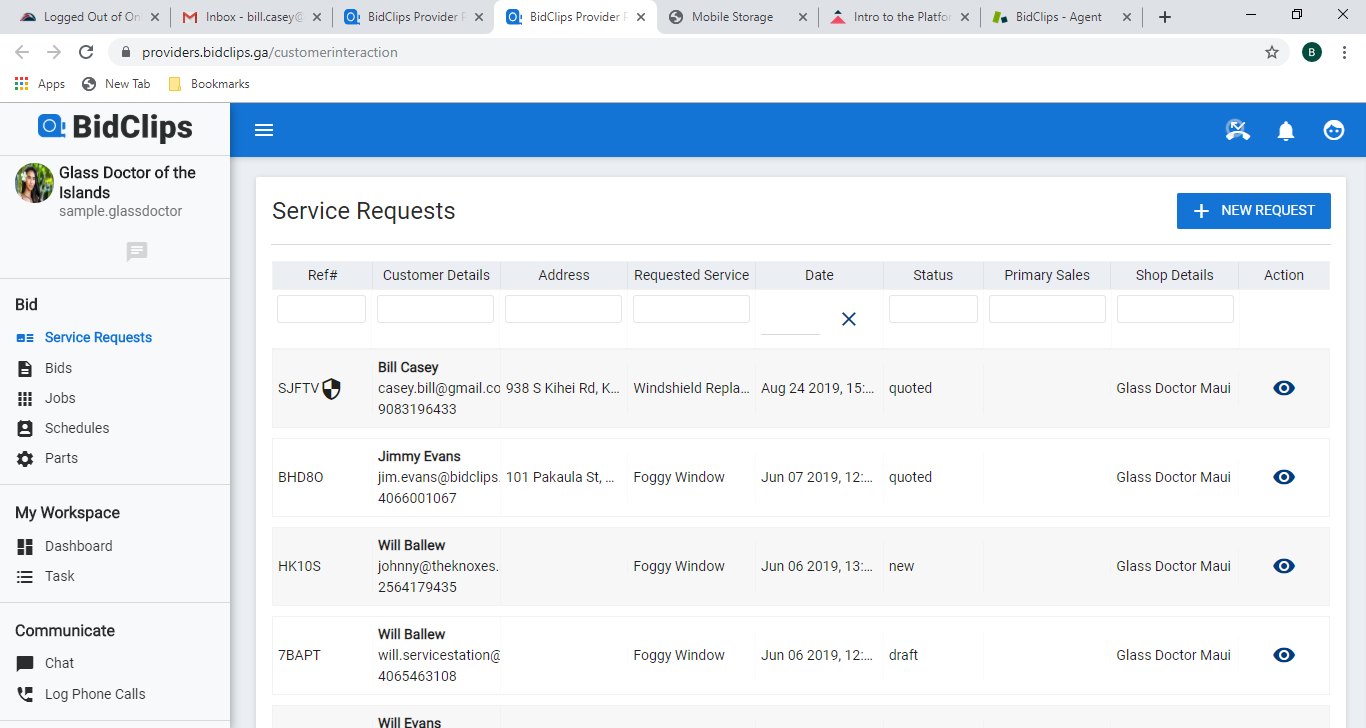 In order to edit the customer details for an existing service request, you will first have to locate the correct request. For tips on navigating the Service Request page and efficiently locate the request, click here. Once you have located the service request you are interested in modifying, either click on the grid row or the 'view'
icon.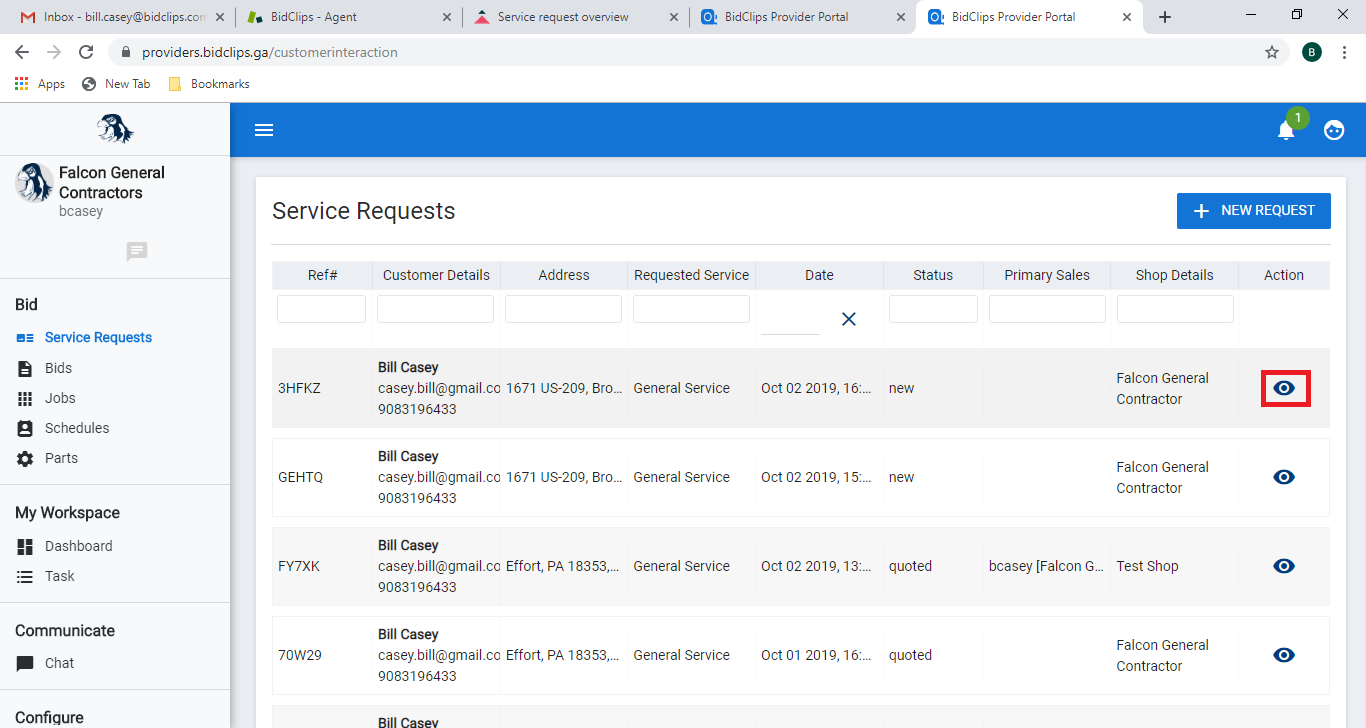 Customer Details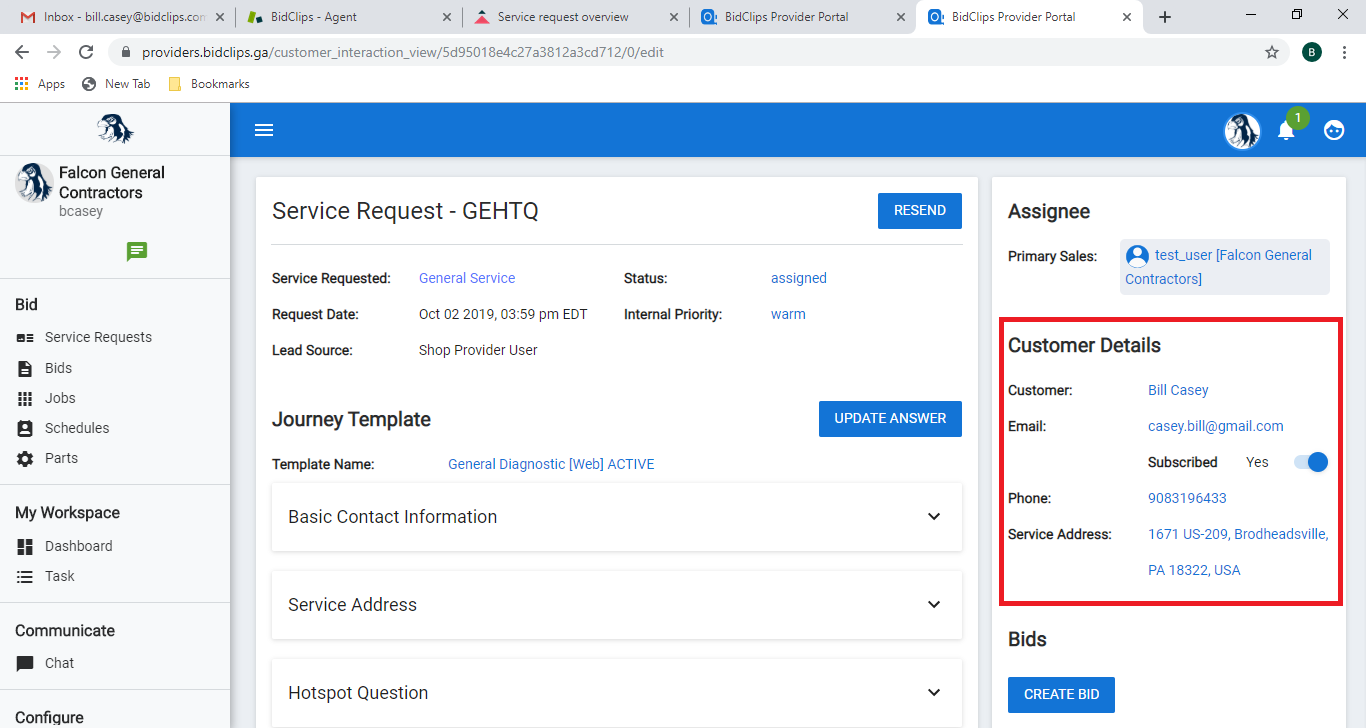 You can easily edit the customer information by clicking on the name, phone number, email, subscribed, or address fields. Clicking on each of these values will bring up an 'Update' panel where you can enter the corrected values. Change any of the values and click 'UPDATE' to apply the changes.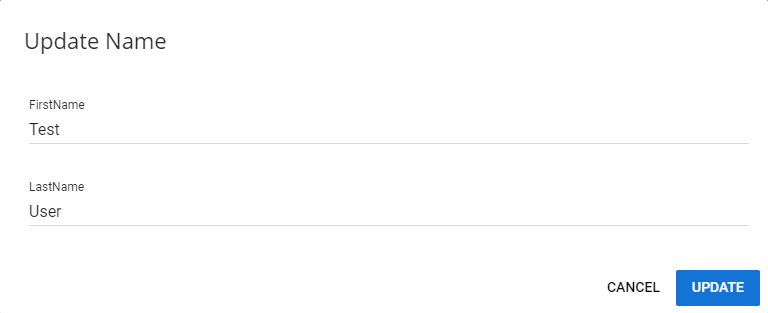 Subscribed?
If the subscribed field is set to "No" that indicates a customer has opted out of receiving BidClips emails. In compliance with SPAM-CAN law, BidClips will not email these customers anymore, and it is best to reach them by phone. Your customers will be able to unsubscribe in any of the BidClips email messages they receive, but you can also manually change this setting here.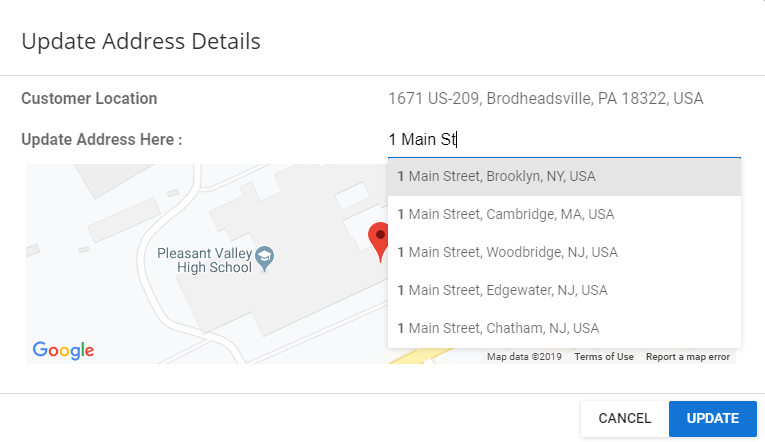 You will see a message confirming that the Service Request has been updated and the customer details now have the values shown in the example above.