Learn more about Hot Spot Questions and how to add them to the journey template
Hotspot Questions
Hotspot questions are a function of the journey template. They are components of the template slides. When creating hot spots, click +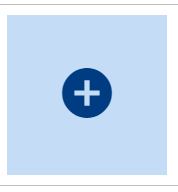 This button will open up the HotSpot menu.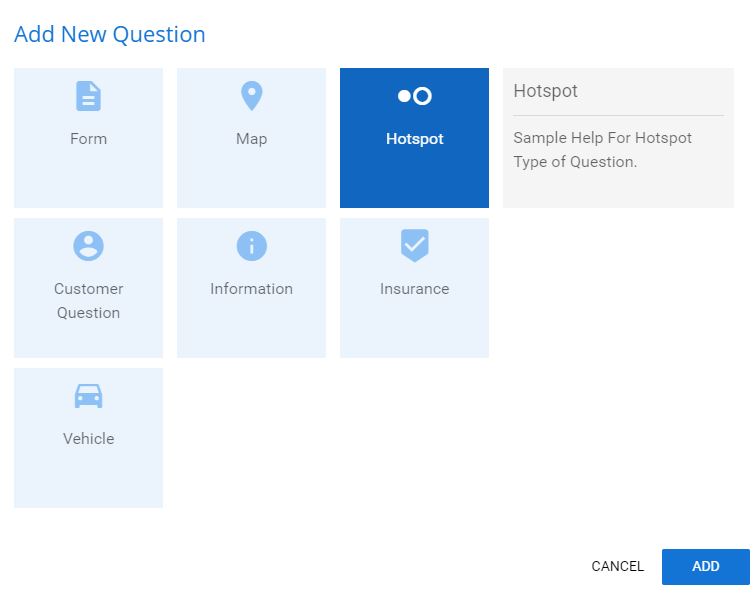 Click on the Hotspot icon and it will open a new window: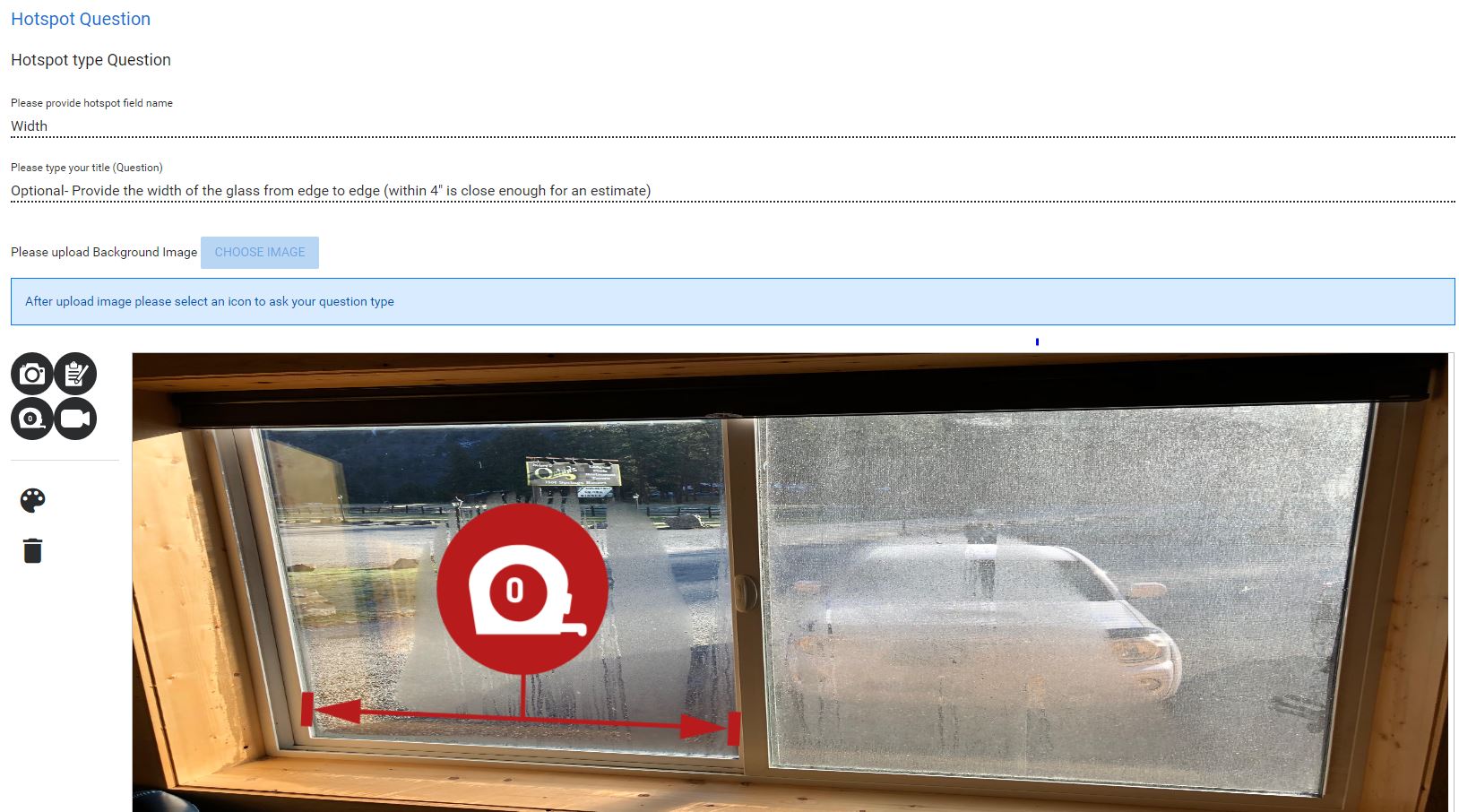 First, enter a hotspot field name (in this case it is "width").
Next, enter the title question. This question will guide the customer to what you need in order to finish the bid.
Then, choose and upload a background photo that will give a visual example of what type of image is needed.
After the picture uploads, choose an icon to place on the image. The icons to choose from are as follows:

Camera: This indicates an image that is needed from the customer.
Notepad: This is an area where information is needed.
Measuring tool: This will show a customer what type of measurement(s) are needed
Video Camera: This will indicate that the customer needs to upload a video of the